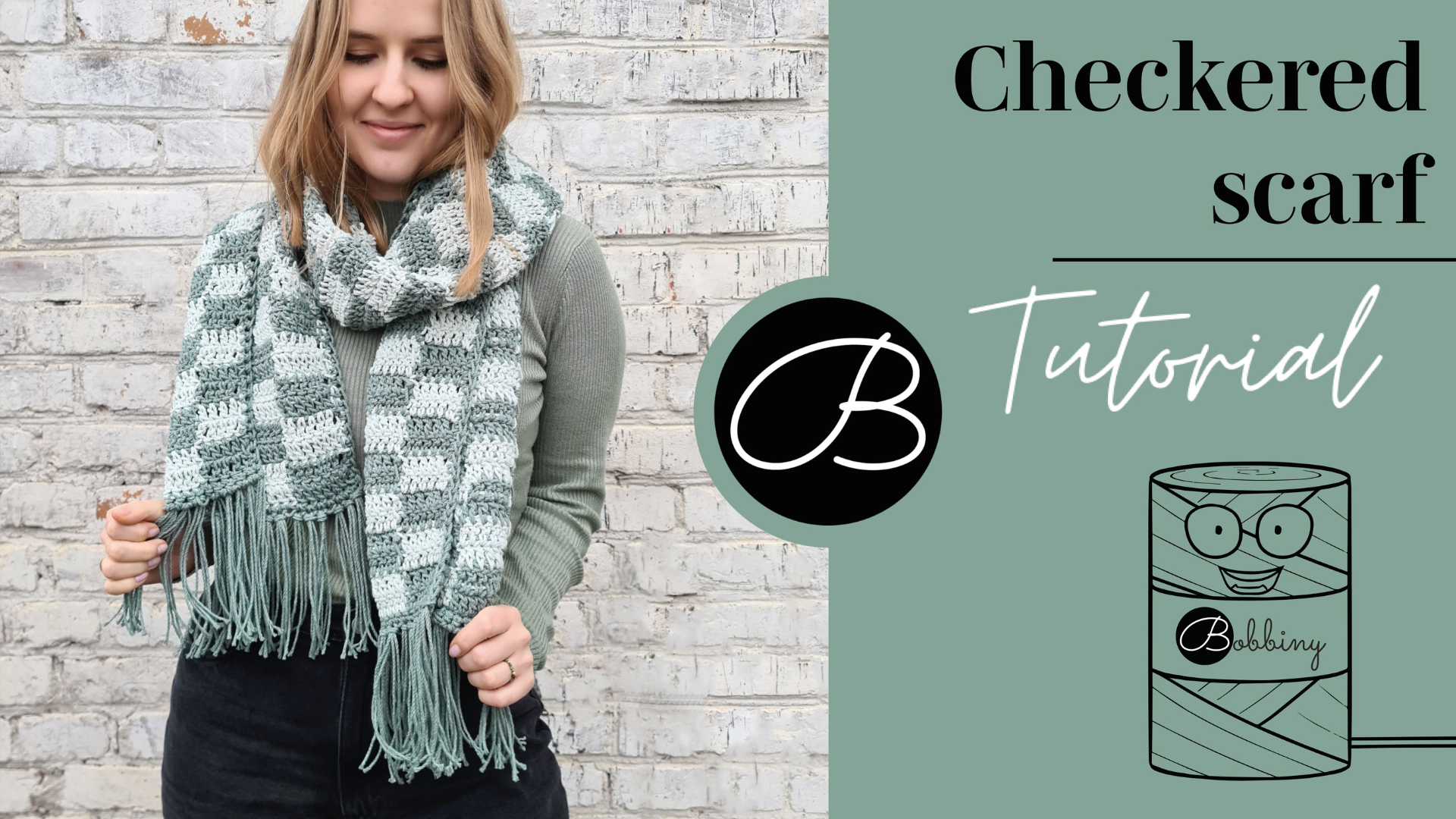 Make a checkered scarf with us!
Do you want to make a checkered scarf? With Bobbiny, it is easy! We prepared for you a youtube video with step-by-step instructions on how to easily create a two-colored checkered pattern using a crochet hook. We used our 1.5mm 3ply Macrame Ropes in Milky Green and Laurel.
To make this fashionable accessory, you will need only the cords mentioned above in chosen colors, a crochet hook, and our video! Hot tea and a comfortable armchair will be helpful ;) So what? Do you want to try your hand at making a checkered scarf? Share your work on Instagram, and don't forget about #bobbiny!