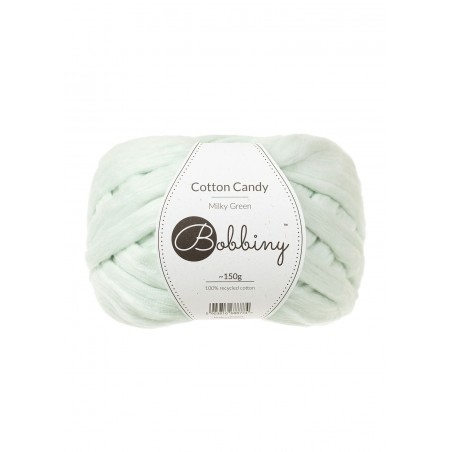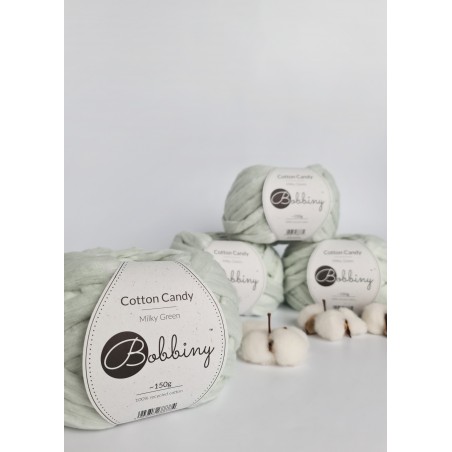 Milky Green
Cotton Candy
Measurements

Fluffy like a cloud and sweet as real cotton candy – this is our unique Cotton Candy. Add some cuteness to your projects! Our new product in five different colors will be perfect as an addition to your macrame and weaving projects, but not only. Tear it with your fingers like an actual candy floss or twist it to add more strength! One product – so many opportunities ! Remember, this product can't be brushed out.
150 g of the product made 100% from recycled cotton is crowned by the paper label with the Bobbiny logo. Cotton Candy has an OEKO-TEX certificate, which guarantees safety for you and your children.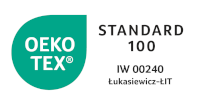 This product has been granted authorization according to STANDARD 100 by OEKO-TEX. This means that it has been tested at every stage of production and does not contain substances harmful to health. It can be safely used, even in products for infants and people with allergies.
The certificate guarantees that the products labeled with it are free of harmful substances, including pesticides, allergenic dyes, and heavy metals.
OEKO-TEX - Learn more
Macrame cord
5mm 100m/108yds
3PLY Macramé Rope
3mm 54.7 yards