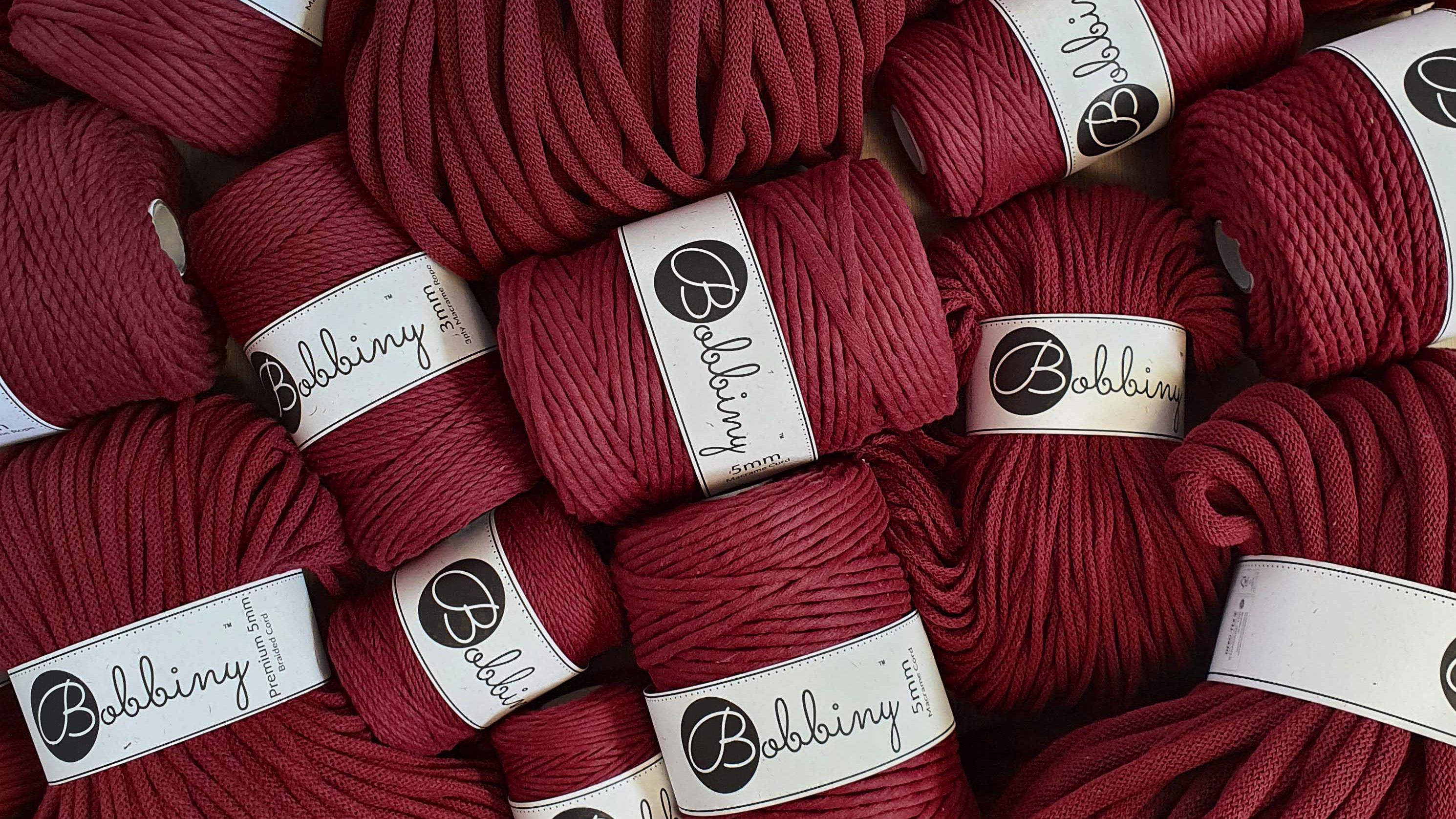 It's Wine Red o'clock!
It's Wine Red o'clock! Limited edition of Bobbiny cotton cords in the perfect shade for the Autumn/Winter season. The dark and intense red color will suit elegant projects of bags and purses, trendy autumnal accessories, and also macrame wall-hangings for cozy interiors.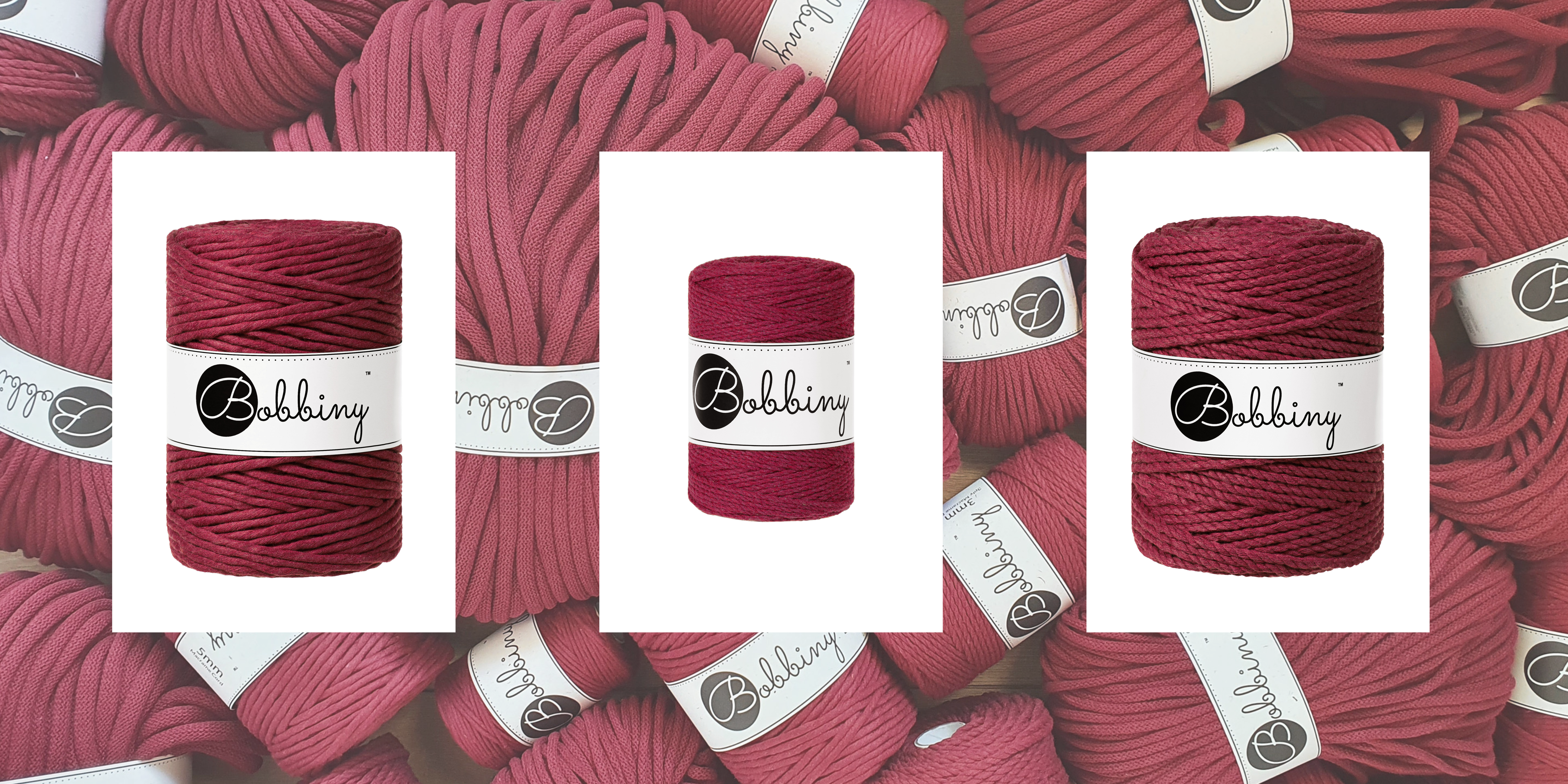 Please remember that this is a limited edition! We recommend stocking up your collection with more Wine Red - it will be a fantastic addition to Holiday projects and those for Valentine's Day! You can combine it with our other colors if you want to go a little bit wild!
Wine Red + Spicy Yellow together will create an explosive mix of warm and cozy colors. Our Wine Red will be a great combo with some Holiday vibes with Pine Green. You don't know in which project it will look the best? Check out our Instagram.
So? Would you like some Wine Red?
 Looking for some inspiration? Check out our Instagram! 

 We're ECO!

 High quality and safety is our second name :) 

 We will help you start and not only - we prepared for you tutorials and patterns

 Do you have any questions? Write an e-mail