Jumbo Creative Sets
Jumbo 9mm Braided Cords are well-known to almost all of our customers! If you do not have an occasion to work with them, this is the best time to try them out. What makes our Jumbo unique is not only the size. A braided cotton cord is a guarantee of softness!
If you want to start your macrame journey, are looking for a gift idea or maybe just want to try out our Jumbo Cords - we have something for you! We present...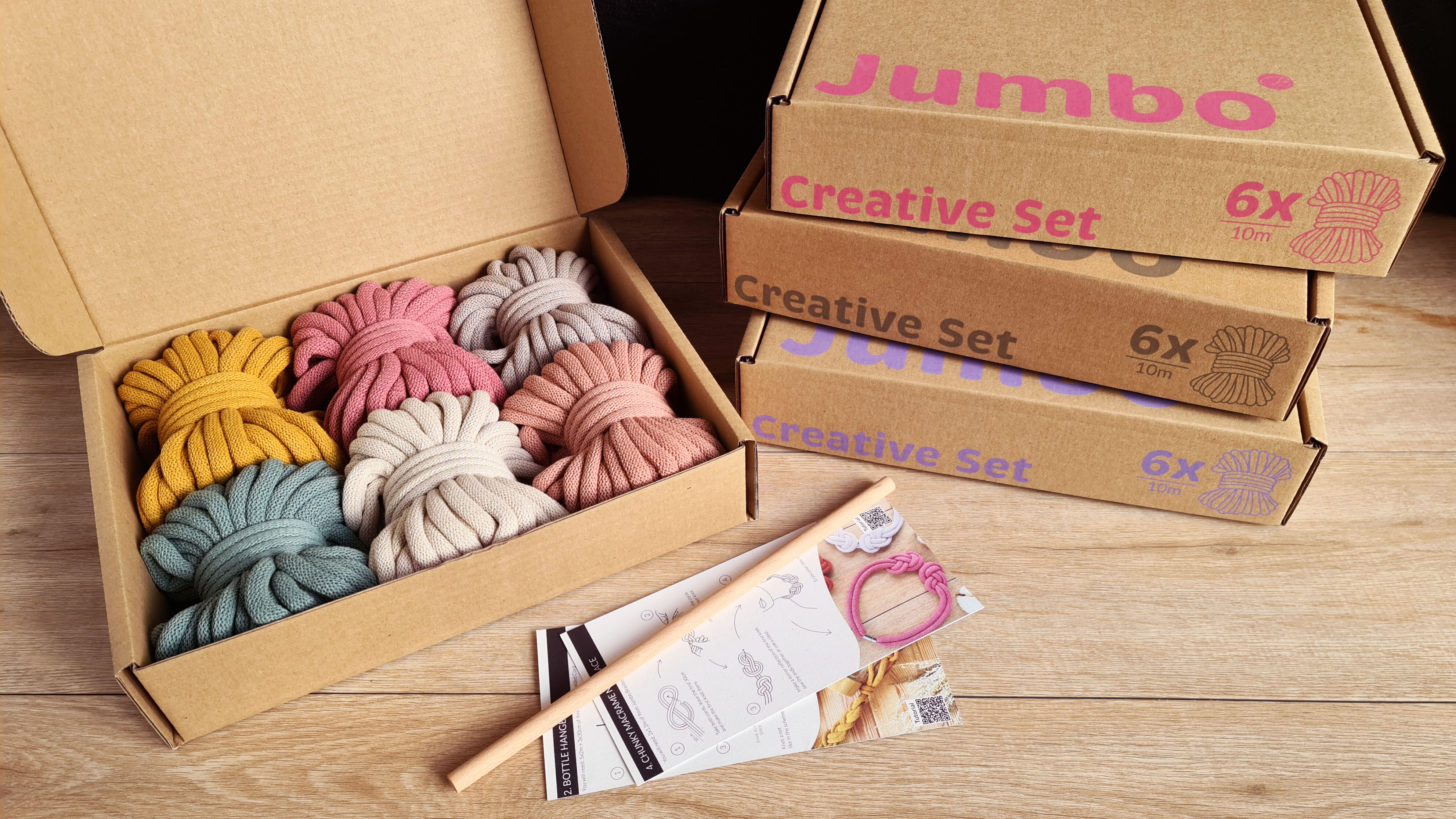 JUMBO CREATIVE SETS are not only fun and joy but also the start of a beautiful adventure in a world full of color cords! Choose your favorite from among the three color versions:
Earthy - do you love earthy tones? Subdued colors suit you best? Our Earthy Set will be a jackpot!
Vivid - are bold colors something you like? Maybe you want to add some timbre to autumn and winter? Vivid is an excellent choice for you!
Pastel - do you prefer pastel shades? The romantic vibe of our Pastel Set will match your taste!
In every set, besides mini versions of our bestselling Jumbo 9mm Braided Cords, you will find wooden macrame stick and illustrated instructions by which you can make 4 amazing projects! All Set is beginner friendly!
 Looking for some inspiration? Check out our Instagram! 

 We're ECO!

 High quality and safety is our second name :) 

 We will help you start and not only - we prepared for you tutorials and patterns

 Do you have any questions? Write an e-mail