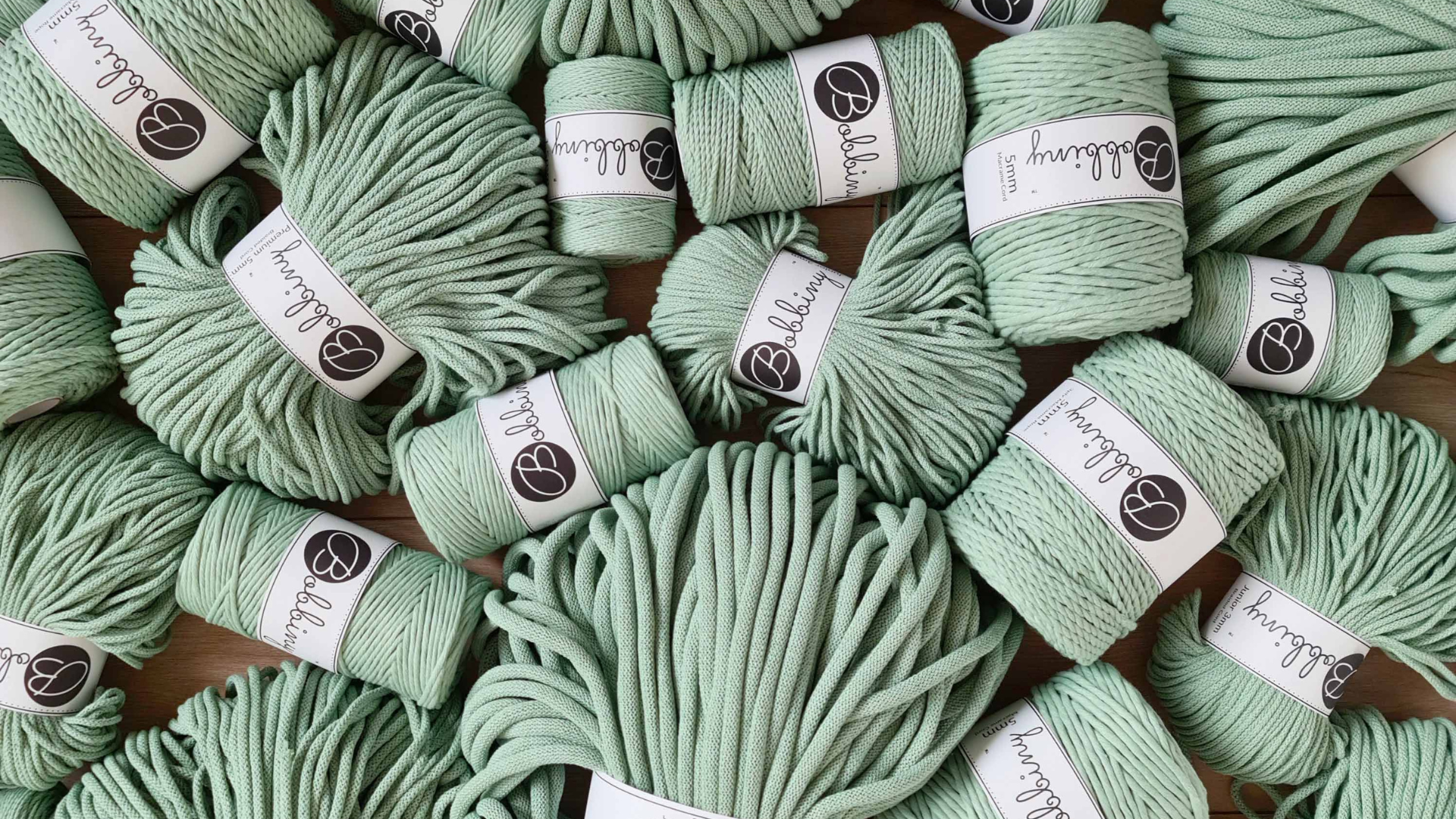 Spring/Summer 2023 - Aloe
In Bobbiny, we do know that you love green! That's why this spring, we want to present you new green shade, which is Aloe. The unique, juicy color will be perfect for indoor projects and trendy accessories. It has very neutral tones, so it goes with cool and warm tones as well. Aloe complements our color palette perfectly!
Aloe is available in 9 types of cords, among which everyone will find something. Choose your favorite and create something special with it!
 Looking for some inspiration? Check out our Instagram! 

 We're ECO!

 High quality and safety is our second name :) 

 We will help you start and not only - we prepared for you tutorials and patterns

 Do you have any questions? Write an e-mail