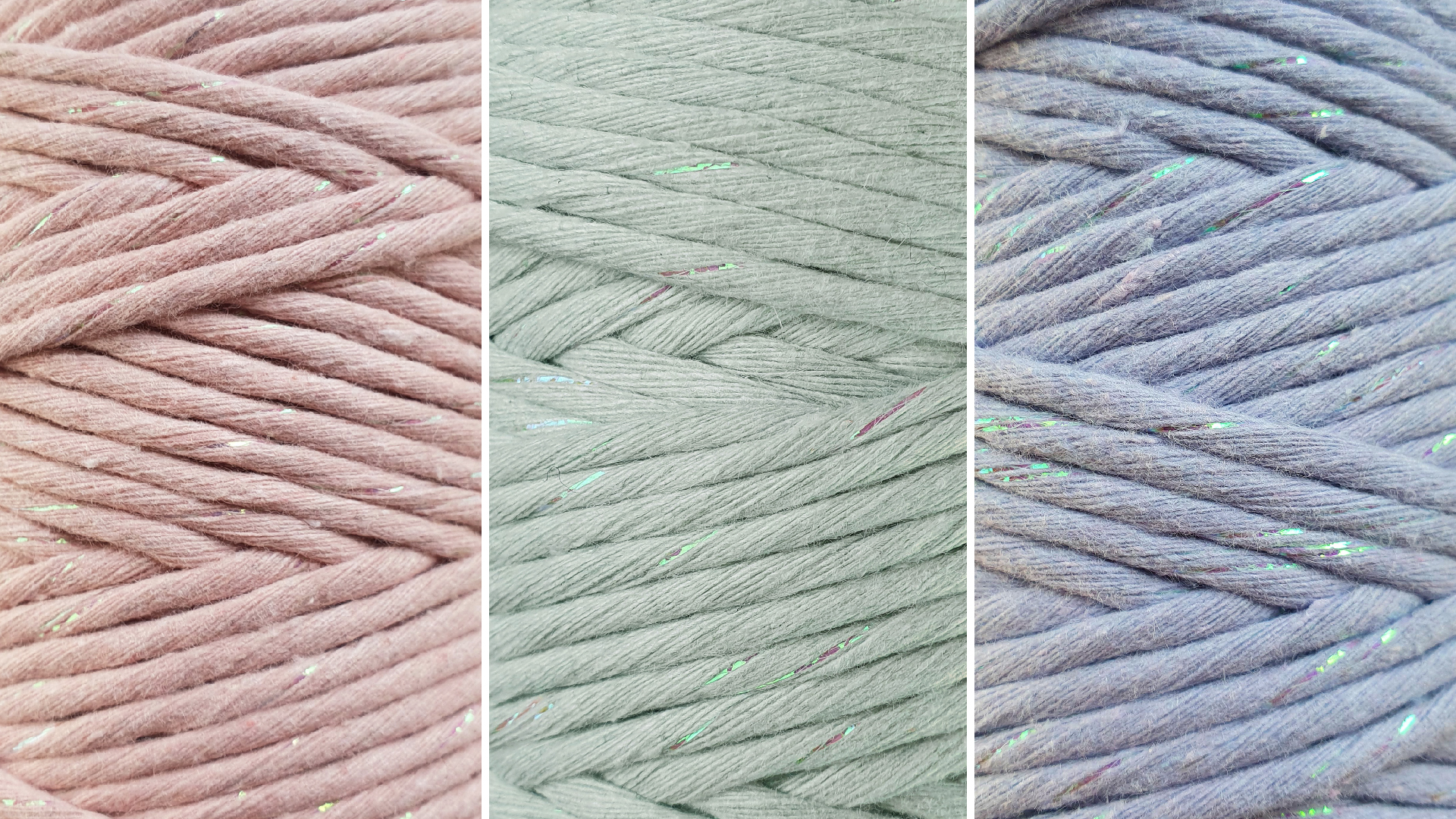 Glossy Limited Edition
Festival season is on, summer full of concerts, events and trips is waiting for us. Spend it with our new, limited and pastel collection of cotton cords with addition of glossy, holographic thread. The thread will make your projects sparkly in the sun and full of summer vibe. Are you ready to try our cords? Which one will you choose? Glossy Pastel Pink, Glossy Milky Green or Glossy Iris? Or maybe you will make an ultimate, spectacular project with all of them?
 Looking for some inspiration? Check out our Instagram! 

 We're ECO!

 High quality and safety is our second name :) 

 We will help you start and not only - we prepared for you tutorials and patterns

 Do you have any questions? Write an e-mail