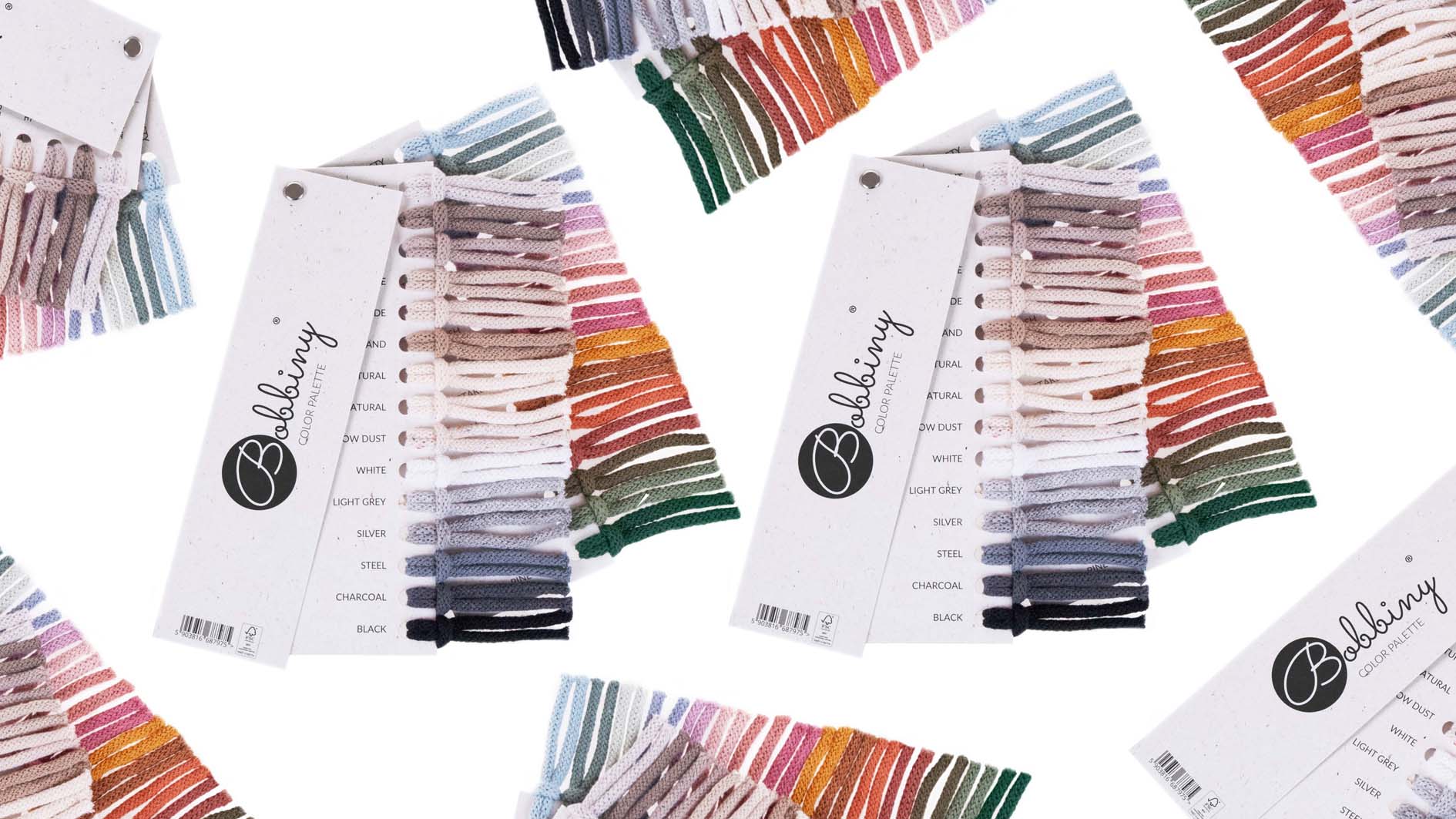 New version of our color cards!
Due to the growing Bobbiny family we decided to improve our color cards so that they can accommodate all of our colors. Moreover, new construction in the palette form will make searching and comparing shades easier for you. We also find some places for samples of different types of cords - you can easily find the perfect one!
Do not wait any longer and order your brand new color palette :)
 Looking for some inspiration? Check out our Instagram! 

 We're ECO!

 High quality and safety is our second name :) 

 We will help you start and not only - we prepared for you tutorials and patterns

 Do you have any questions? Write an e-mail