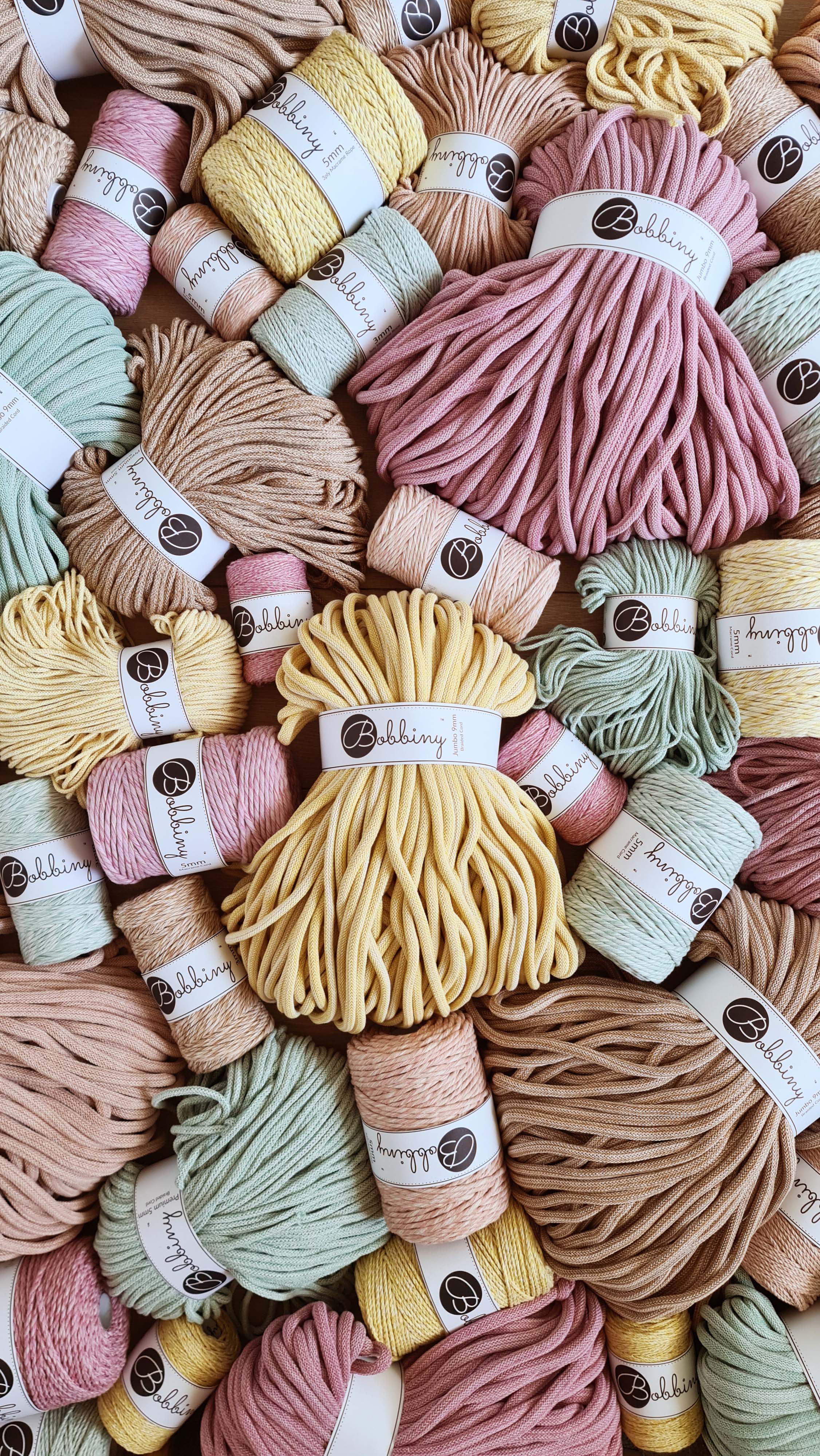 Shake it! Limited edition
Shake it! Limited Edition is represented by five unique cords in cute colors. They are made from our client's favorite colors and look like sweet milkshakes. This edition will be perfect for your summer project! Everyone will find in it something for themselves - we wanted to take care of every customer neural shades lover and also vivid color lover! That's why we have here so many options!
Our unique cords made from recycled cotton will be an amazing addition to your collection! Let's get to know this limited edition better:
Are you not a fan of fruity colors? Caramel Shake is something for you! Shade inspired by taffy and sticky caramel is a great choice for classic lovers.
Ripe peaches straight from an Italian fruit orchard! This was an inspiration for the shade Peach Shake. Juicy taste of relaxation.
Exotic and joyful – this is our Banana Shake! Yellow shade of holidays under palm trees will add to your projects some paradise vibe.
Sweet Raspberry Shake is a perfect option for pink lovers. Summer color that looks delicious – just like freshly picked raspberries!
Something for fans of refreshment! Our shade Mint Shake will bring some chill relief during hot summer days. Amazing feeling!
Which one is your favorite?
 Looking for some inspiration? Check out our Instagram! 

 We're ECO!

 High quality and safety is our second name :) 

 We will help you start and not only - we prepared for you tutorials and patterns

 Do you have any questions? Write an e-mail